Careers
Clearly, your destination to jumpstart your career.
Let's disrupt the delivery industry together.
We're on a mission to change the way goods are shipped to customers by completely transforming the way manufacturers, retailers and carriers approach delivery logistics. Our rallying cry? Banishing legacy, inefficient, old school technology and reshaping logistics networks with the latest innovations in the physical Internet, machine learning and AI.
Are you in?
Work with #TeamClearD
How much would you like to impact the future?
Awesome perks and benefits

A great workplace
Ditch the stuffy cubicles, dull colleagues and bland work atmosphere. Working at ClearD is anything but ho-hum. We also foster a highly diverse and inclusive work culture.

You have a life
We're not fans of grueling 24/7 work schedules or turning our employees into zombies. We want you to put in 8 hours of quality work and then be gone! Come back reenergized and with a high-octane mindset.

Your gateway to well-being
At ClearD, you have access to bike and running paths, yoga and a nutritionist! What's more, we'll pay up to $100/month for any sports-related activity that keeps you in shape and sane. Your health and wellbeing are important!

Continuing education allowance
Looking to spruce up your skills or develop enriching new ones? We'll cover up to $1000 per year for any courses you want to take. We'll even pay for your membership fees if you are in a specific field governed by an Order.

Health, dental and vision insurance
We pay 60% of your insurance plan's cost. Our group plan is pretty sweet, considering it covers health, dental AND vision. Mic drop.

Opportunities you don't want to pass up
Who wants to stay in the same job for decades? Not anyone here. We're all about advancing in your career so that you can achieve your dreams.
Still need convincing?
Did you know that ClearD:
Is near public transit
Lets you work remotely from time to time
Offers a flexible work schedule
Organizes lots of social activities (from our renowned Christmas party to Karaoke competitions, we're all about being a barrel of laughs)
Holds mini town halls to glean employee insight into what works and what could be improved
Brews some pretty wicked coffee (4 kind of coffee machines!)
STILL need convincing?
Email us today and we'll show you how we can tick off all your boxes for a new job.
Drop us a note at talent@cleardestination.com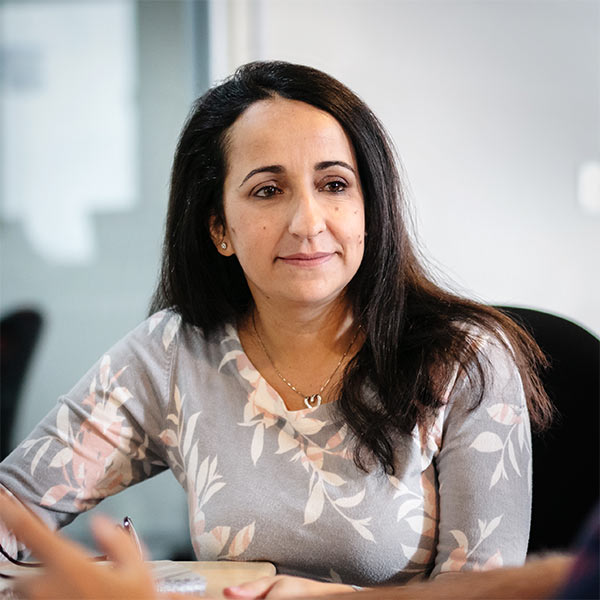 Mariam Tagmouti
Product Owner
---
I have a seasoned educational background in applied mathematics as well as doctoral and postdoctoral degrees in operational research. Although I was supposed to pursue an academic career, a friend of mine recommended looking into a career with ClearDestination. I knew the company's reputation and decided to give it a try. Best decision ever! I have a true sense of fulfilment and feel as though I get to apply all my learnings to real-life problems. I also appreciate the fact that ClearDestination is a bridge between highly sophisticated research and the needs out in the field.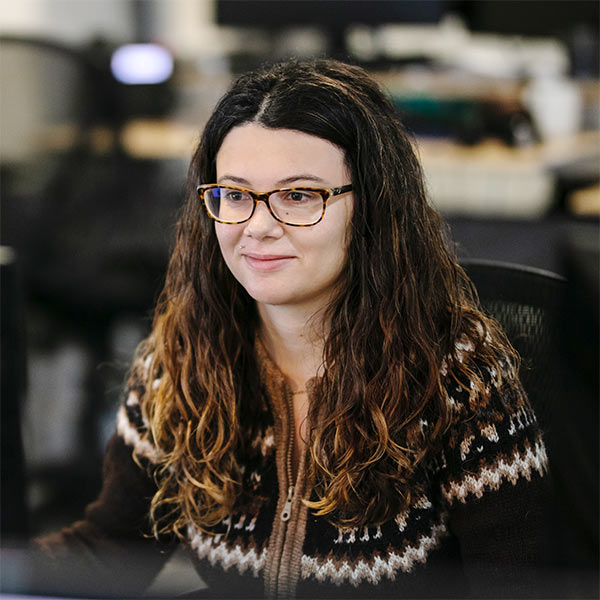 Caroline Jolin
Full Stack Developer
---
I came to work for ClearDestination right after I graduated. For anyone who loves full stack development, this is the place to be! The challenges are amazing, you get to work on innovative new projects from A to Z. And the work atmosphere is so much fun and laid back! We work hard, but play hard too. Because we work so closely with our clients, we see that our work makes a difference—as opposed to a big company in which you have no idea of the concrete results and impact you have in the market. I get up in the morning looking forward to going to work! Plus, we have a flexible schedule!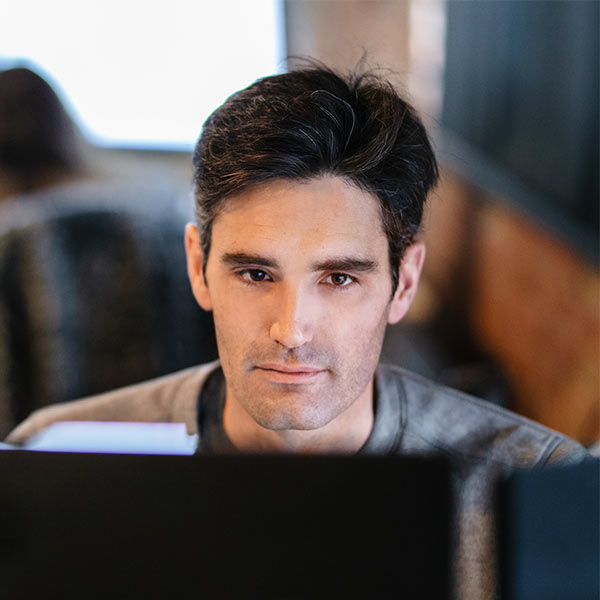 Rémi Duplan
Web Developer
---
When I first met the team at ClearDestination, I found everyone very friendly and accessible. There are no office politics. People collaborate together towards a common goal. Everybody is stoked about taking up the challenges clients have and geared towards innovation. Management gives us access to information and there is no strict hierarchy. I actually received a job offer to work abroad, but couldn't pass up on continuing to work with ClearDestination! There are way too many advantages! I love it here!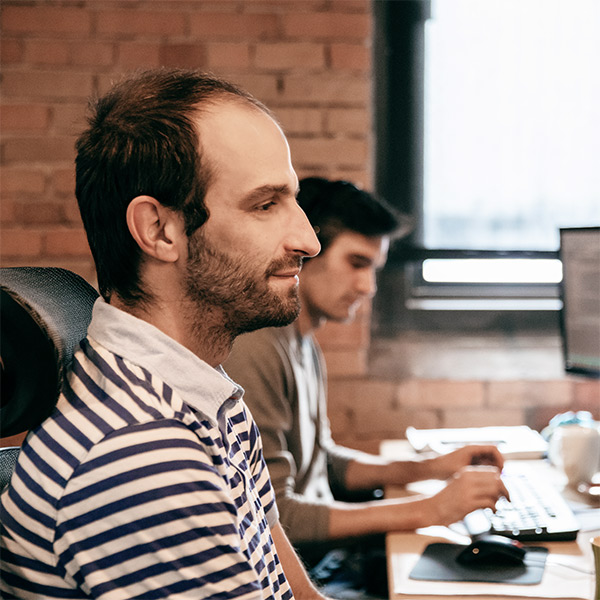 Jonathan Bourdon
Software Developer
---
I've been working at ClearDestination for over a year and I have got to say that for someone like me who loves challenges, we have a lot of them here! Our clients have very specific and often complex issues that require innovative thinking and a solution-driven mindset. I love the fact that these challenges stoke my creativity and let me think outside of the box. Also, our team is one big family and the work atmosphere is fun! I would definitely recommend working at ClearDestination to my family and friends!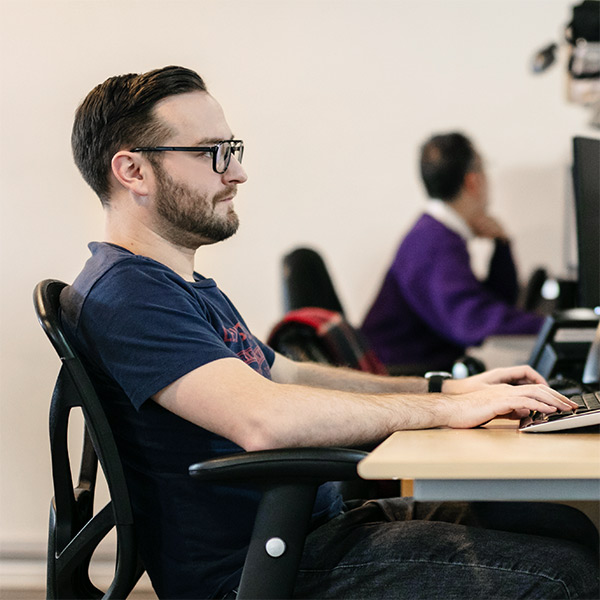 Cedric Costa
Java Developer and Project Manager
---
ClearDestination is a great work environment for software developers. It's not some huge organization where employees are just a number. It has a very humane approach to management. There are no barriers in talking with upper management and employees are not pigeon-holed to one position or task. I get to resolve complex tasks, work closely with clients, and develop solutions that make a true impact.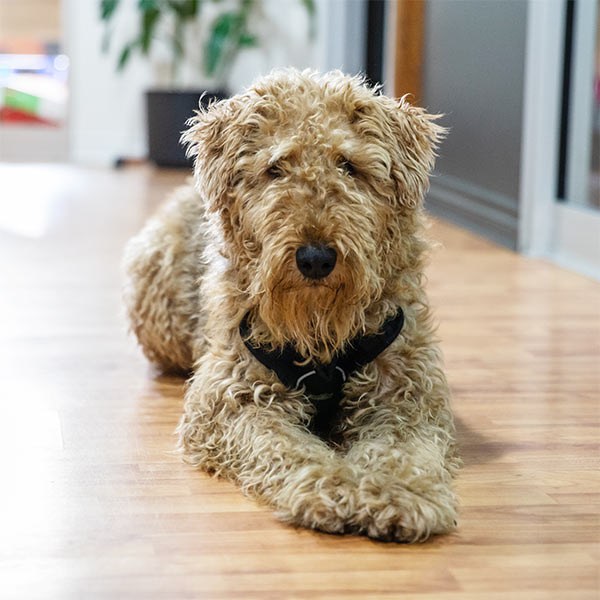 Queen (Queenie)
CDO (Chief Dog Officer)
---
I make sure everyone at ClearDestination is happy and grounded on what's important—like cuddling and eating! For employees who are dog lovers, I tend to stick around so that they can get their day's worth of petting in. For team members who are not too fond of dogs…not to worry! I keep a safe distance and respect their space. I love working at ClearDestination because we are one big happy family!
There's a place here to leave your legacy.
We value passion, innovation, fun a work, a sense of initiative, and personal growth. If you are a risk taker, intrapreneur and out-of-box thinker, we want to hear from you.
Here are our latest job offers? Think you can take on this BHAG? Apply today!
Java Software Programmer - Six positions!
Looking for a stimulating work environment in a young and dynamic team?
You have the sense of initiative and want to build software using the latest technologies?
Clear Destination manufactures Transportation Software for planning and monitoring operations. For more than 13 years, our team has been creating innovative, high-performance, state-of-the-art solutions.
We are looking for developers to complement our team.
Being a member of the Clear Destination team means:
• A stimulating work environment where everyone participates in different projects
• Advanced algorithmic, operational research and artificial intelligence projects
• A working environment based on mutual support and constant learning
• Practice the latest Java development technologies
• Have a flexible work schedule that reconciles personal and professional life
As a member of the team, you will be responsible for creating end-to-end innovative solutions. You will be required to work on all stages of a project from design to customer support whether front-end or back-end.
Our benefits are very competitive and flexible.
Requirements:
• Computer Studies,
• 2 years of experience,
• Understand and speak French.
Technological requirements:
• Java 8+
• Hibernate
• SQL92: Ex: MySQL, Postgres, etc.
• HTML5 / Javascript / CSS
• Git
Technological advantages:
• JSF 2.2+
• JavaEE 6+
• Jboss 4+ / Wildfly 10+
• JQuery / Bootstrap
• UML
• Jenkins
Apply and come meet us!
Just because you don't see an available position right now doesn't mean we're not thinking about opening new positions. Send us your spontaneous application and find out where the future takes us together!