Discover our cutting edge TMS
Simple and revolutionary Transport Management System performance
Optimize your deliveries with JFleet Transport Management Software (TMS) powered by ClearDestination.
JFleet is your all-in-one dispatch solution to accelerate order taking, more effectively manage drivers, track deliveries in real time, carry out preventative fleet maintenance, automate payroll and invoicing, and much more!
Discover the features and benefits of JFleet's TMS module today! Browse the JFleet website today!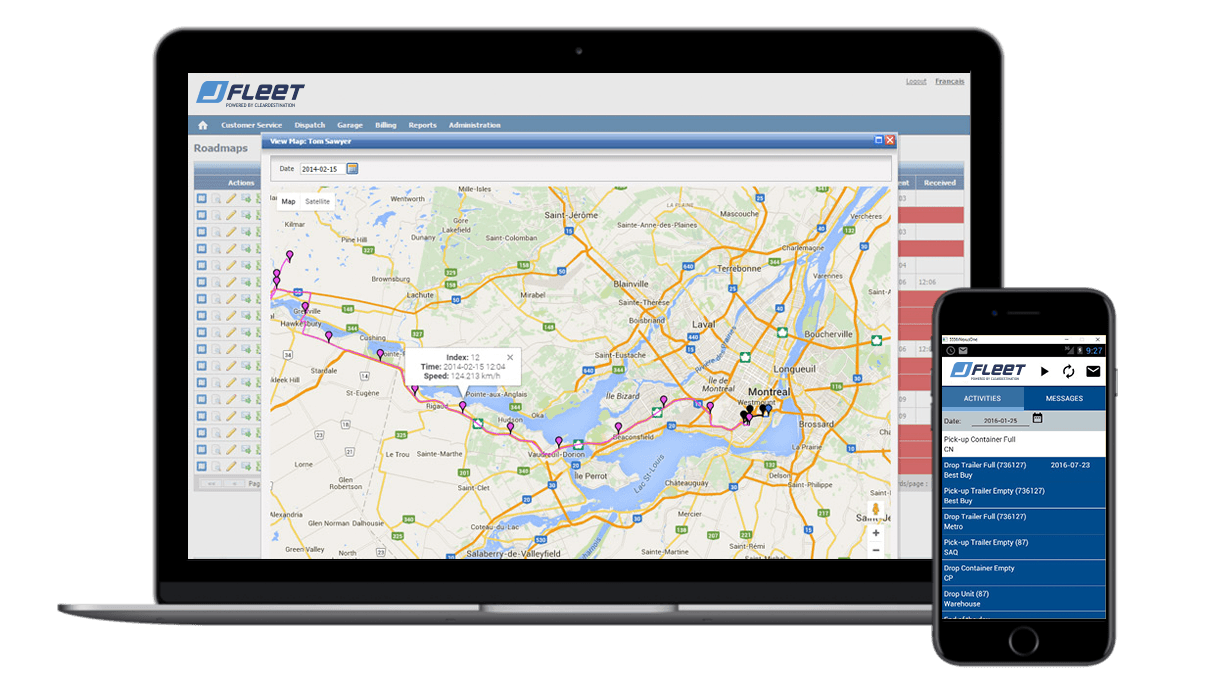 With ClearDestination, you're on the road to more efficient, cost-effective deliveries.
ClearDestination is a delivery software platform developed to boost team collaboration and productivity, improve customer experience, and eliminate the cogs that impact delivery timelines, quality and accuracy.
What's more, ClearDestination's powerful modules enable you to collect and analyze mission-critical data that is likely impacting your business. Thanks to comprehensive analytics and reporting, you'll know exactly what areas of your delivery processes you need to improve upon to save money, slash inefficiencies and remain ahead in the delivery game.
Ready to get started? Contact us today for a free estimation.
Seeing is believing. Contact one of our delivery management application specialists today to share the challenges you face and how ClearDestination can help.