Reverse logistics software
Reverse the tide with dissatisfied customers.
ClearDestination's reverse logistics solutions help you to save the tons of money wasted handling problems that occur at delivery (ex: exchanges or returns, damaged goods etc.). ClearDestination allows stakeholders to make immediate decisions and empower delivery teams to take the right course of action to minimize expenses and rectify issues as cost-consciously as possible.
Define rules by vendor and retailer (condition of goods, customized frequency of transportation, etc.) for returning damaged or incorrect orders

Be immediately alerted should the conditions of goods change during any step of the delivery process

Consolidate returns to ship back goods to their origins based on optimized routes and transit times

Document the condition of goods at all times (pictures, accompanying documents, etc.)

Completely customizable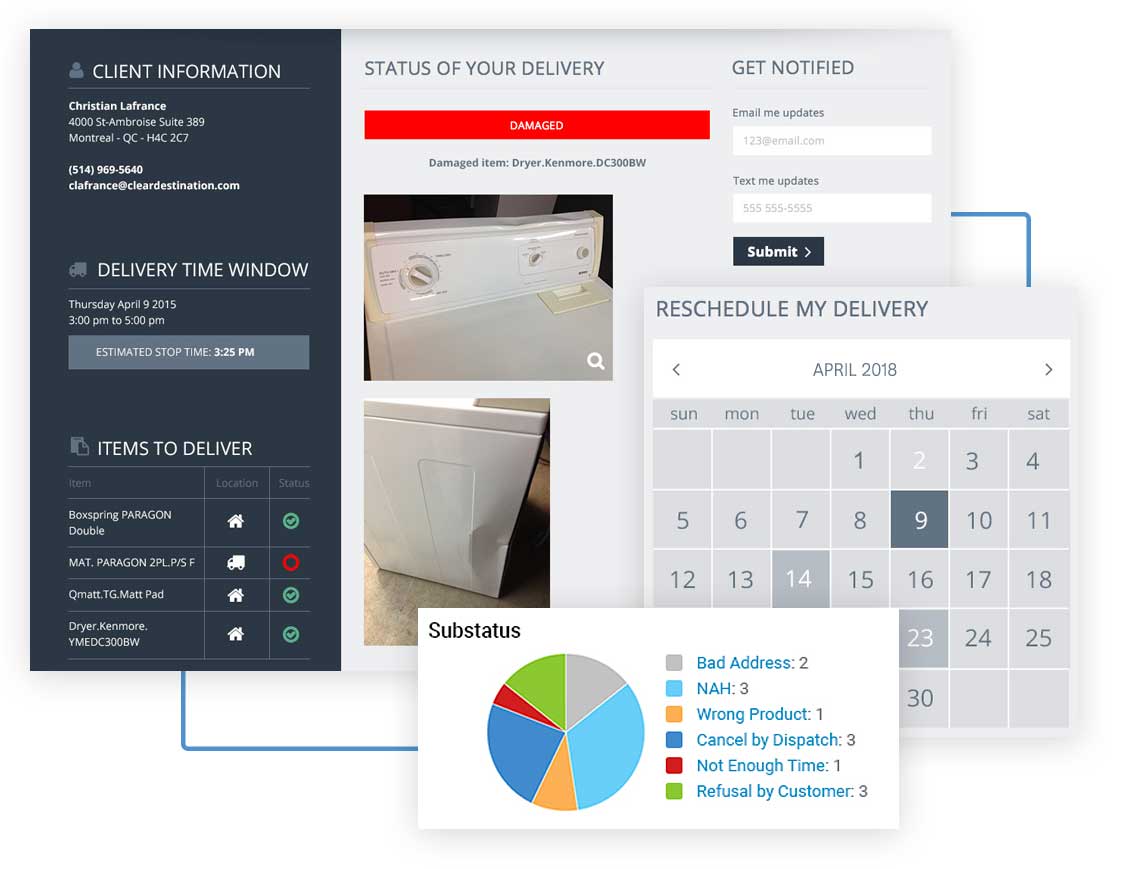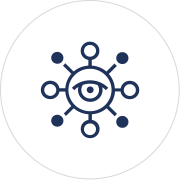 Ensure total traceability and visibility throughout the entire supply chain network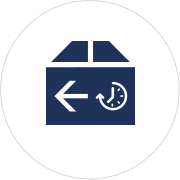 Accelerate the returns process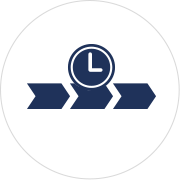 Proactively make decisions to minimize customer impact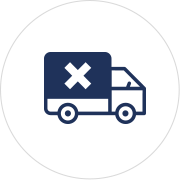 Quickly identify flaws and inefficiencies in the delivery supply chain and make corrective measures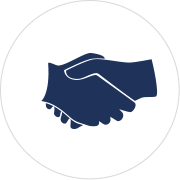 Keep working only with the right delivery partners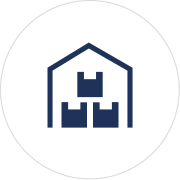 More effectively manage inventory levels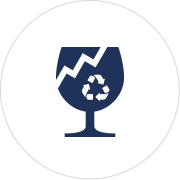 Dispose of damaged articles in a more efficient and eco-friendly manner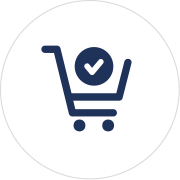 Can be sold at points of purchase or online to give merchandise a second life
Ready to get started?
Contact us today for a free demo.
Seeing is believing. Contact one of our delivery management application specialists today to share the logistics challenges you face and how ClearDestination can help.