Regain complete control over your interconnected supply chain
ClearDestination logistics solution breaks down the silos between manufacturers, retailers and carriers so that any delivery—from the first to the mid to the last mile—can be monitored and optimized no matter where it is or where it is going.
Complex delivery processes—simplified.
Manufacturers, along with their multi-layered, multi-faceted supply chains, are facing unprecedented challenges as they attempt to juggle skyrocketing demand, supplier delays and inventory levels, congested logistics, and rising delivery costs. Late, inaccurate, incomplete and lost deliveries can wreak havoc on a manufacturer's brand and bottom line. But there is a better way.
ClearDestination is manufacturers' all-in-one platform that seamlessly connects the logistics dots between all stakeholders so that you can deliver a one-of-a-kind delivery experience to customers for all types of products: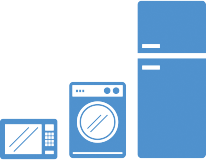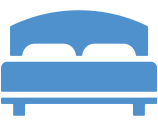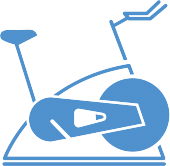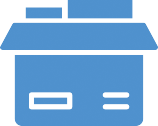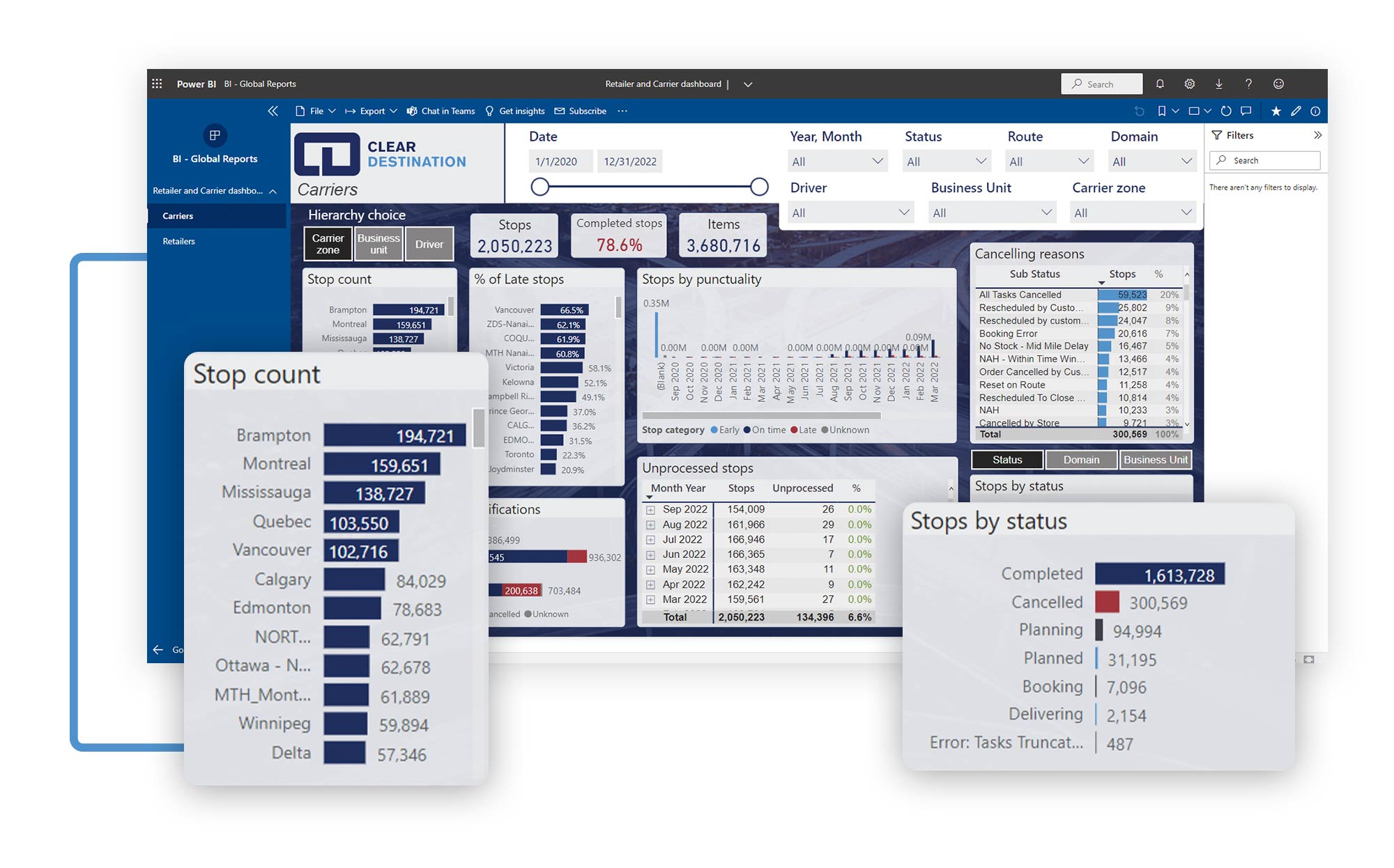 ClearDestination X Power BI for manufacturers
Easily access the data, reports and analytics you need to take your first, mid- and last-mile logistics to a whole new level. Here are just some of the results you can achieve with ClearDestination's Power BI integration!
ClearDestination allows teams across all businesses to trace inventory in real time. You will always know where items are, including which ones are left to load or unload, are still in a truck or warehouse, have been returned, or were accidently neglected.
What's more, with ClearDestination's first mile logistics solution, you can access critical information for accelerated decision making to minimize the impact for end customers,
ClearDestination allows you to more effectively manage first, middle and last mile deliveries while keeping your business goals in check.
One, integrated solution that is adapted to your delivery cycle
Real-time visibility into deliveries for all stakeholders
Access to data and analytics for fast decision making and process improvement
ClearDestination facilitates real-time communication between manufacturers, retailers and carriers so that the first, middle and end miles work seamlessly together, sharing data and making sure that end customers experience flawless delivery service
ClearDestination streamlines processes by embedding efficiency through the integration of typically conflicting systems from the start to the end of a delivery cycle.
Automate an entirely interconnected, multi-layer supply chain
Track and trace all items, employees, vehicles and tasks associated with an order
Optimize communications throughout the supply chain
ClearDestination's first mile logistics software cuts the friction out by giving end customers the tools they need to set up, schedule and monitor their own deliveries in a snap. They can enjoy their experience with you according to their terms.
With features to send out post-delivery surveys to end customers and backend analytics, you can create second-to-none customer experiences—from shopping to shipping and beyond—and edge your business away from the competition.
ClearDestination helps you elevate customer experience to the next level by cutting the friction out of making a purchase for large or specialized items.
Deliver items within narrow timeframes
Customers set up and access delivery details
Run automatic surveys to improve your services
Manufacturers today need to up their delivery game. Are you in?
Then take a look a ClearDestination
Want to learn more about ClearDestination's delivery solutions for carriers so that you can go the extra mile without sacrificing your business for it? Contact us for a demo today.